We're pleased to offer "Silver&Gold", a comprehensive 5-CD set of discs lovingly assembled, edited, and produced by Tom Bulleit '79 (DMAA President Emeritus) with beautiful graphic design by noted designer Yoshiki Waterhouse '95.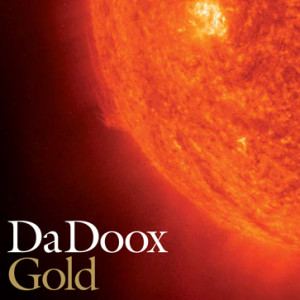 Gold. Gold is a 3-CD 50th anniversary set containing the "best of" the 23 Duke's Men recordings made during the first 50 years. It includes a 40 page booklet listing songs, soloists and arrangers, a musical history of the Duke's Men penned by Bulleit '79 after days, weeks and months of painstaking research, and graphics showing each album cover and listing all the songs and singers on each album.  The book is breathtakingly beautiful, and the songs have been well-restored through the efforts of Bulleit and Yorktown Digital Works.
Silver&. Silver& is a 2 CD-set designed as a companion to Gold. Disc 1 is a remastered re-release of the 25th anniversary LP, Silver (made by the 77-78 group), to which has been added: (a) other songs from the '76 and '81 LPs, a tribute to some of the best arrangers of that era, (b) four "sacred" songs sung in the '90s after the group really got good: two transcriptions of recordings by Take 6 and sung by sextets of doox, Yoshi's transcription of a haunting Xmas carol, and the 95-96 group's recording of the Franz Beibl Ave Maria; and (c) studio "outtakes" from the original Silver recording sessions (including the famous late "tap" of Bernie Burke '79 into the Whiffs of 1979). Disc 2 is the complete recording of the 50th anniversary concert, sung in St. Thomas More Chapel in April of 2003, including comedy and alumni recordings.
Together, they are a beautifully rendered snapshot of the group at 25 and 50 years. Nobody who was ever a Duke's Man can possibly not want a copy of this collection.
Order yours now today for the bargain price of $15 + shipping by emailing the alumni association directly or via the PayPal button below.